About us
Make your lunch or dinner extra special by having the most delicious Asian dining experience here at Red Rock Noodle Bar. We are located at Milne rd, Para Vista in SA. You can try our wide selection of Asian specialties like the Pepper Black Bean Sauce, Beef Fillet Tender Loin and Pork Spare Ribs. We have our Wok Fried Meat & Seafood Dishes, which includes a choice of BBQ Sauce, Basil & Chilli Sauce, Soy Honey Sauce, Peanut & Coconut Sauce, Thai Curry Red or Green, Cashew Nuts, Lemongrass Sauce, Red Rock House Sauce and many more. You can try our Chinese Dishes, which consists of Mongolian Beef, Garlic Prawns, Steamed Seasonal Vegetables and Sweet 'n Sour Pork. You can click on the Order Online button if you want your food delivered right at your doorstep.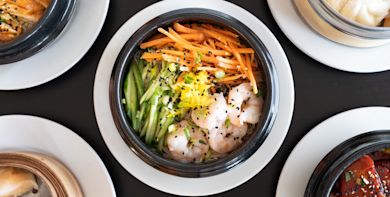 Reviews
Helen
"Yum, yum, yum, we love Red Rock Noodle Bar! Helen : )"
14/02/2020
Kerry
"Food tasted great. Delivery driver very polite. Enjoyed"
2/02/2020
Jordan
"Very nice as usual"
17/01/2020
Tina
"Great service and food"
12/01/2020